For perfect corporate communication
Surprisingly, even in our digital world, your business stationery plays a surprisingly large, subconscious, role in positive contact with customers and business partners. Having well designed and professionally printed items such as business cards, presentation folders and envelopes is still very important if you want your clients to see your business in a certain light.
The effortless solution for business stationery
Our design and print management service offers your business everything you need to make the right impression. We can advise on what your business may need to make that great first impression. You can order an entire, professional business image package that will inspire trust in both customers and business partners. Advertising and business materials that are perfectly co-ordinated leave a clean, orderly and well-structured impression that also has a positive effect on how your products or services are perceived.
The large selection of business stationery we offer cover a multitude of purposes. Here just a few examples:
Business correspondence (letterheads, compliment slips and envelopes)
Prints with your corporate design (packaging envelopes and boxes)
Marketing and advertising materials (Leaflets, brochures, Flyers)
Training materials (presentation folders, binders)
Personal notes and note-taking at meetings (notepads, writing pads)
Legal print (Document corners, Notepads, folders, binders)
Giveaways for customers, applicants, business partners (calendars, pens, pencils, sticky notes)
Compilation of informational material (presentation folders, brochures, leaflets)
Workplace outfitting (binders, desk pads, note pads)
Business stationery also plays a large role at trade shows and exhibitions – to publicise your business; to further establish or improve its image or brand. Along with designing and producing exhibition stands, effortless can also provide popular giveaway items such as sticky notes, writing pads or calendars which are a must at any event.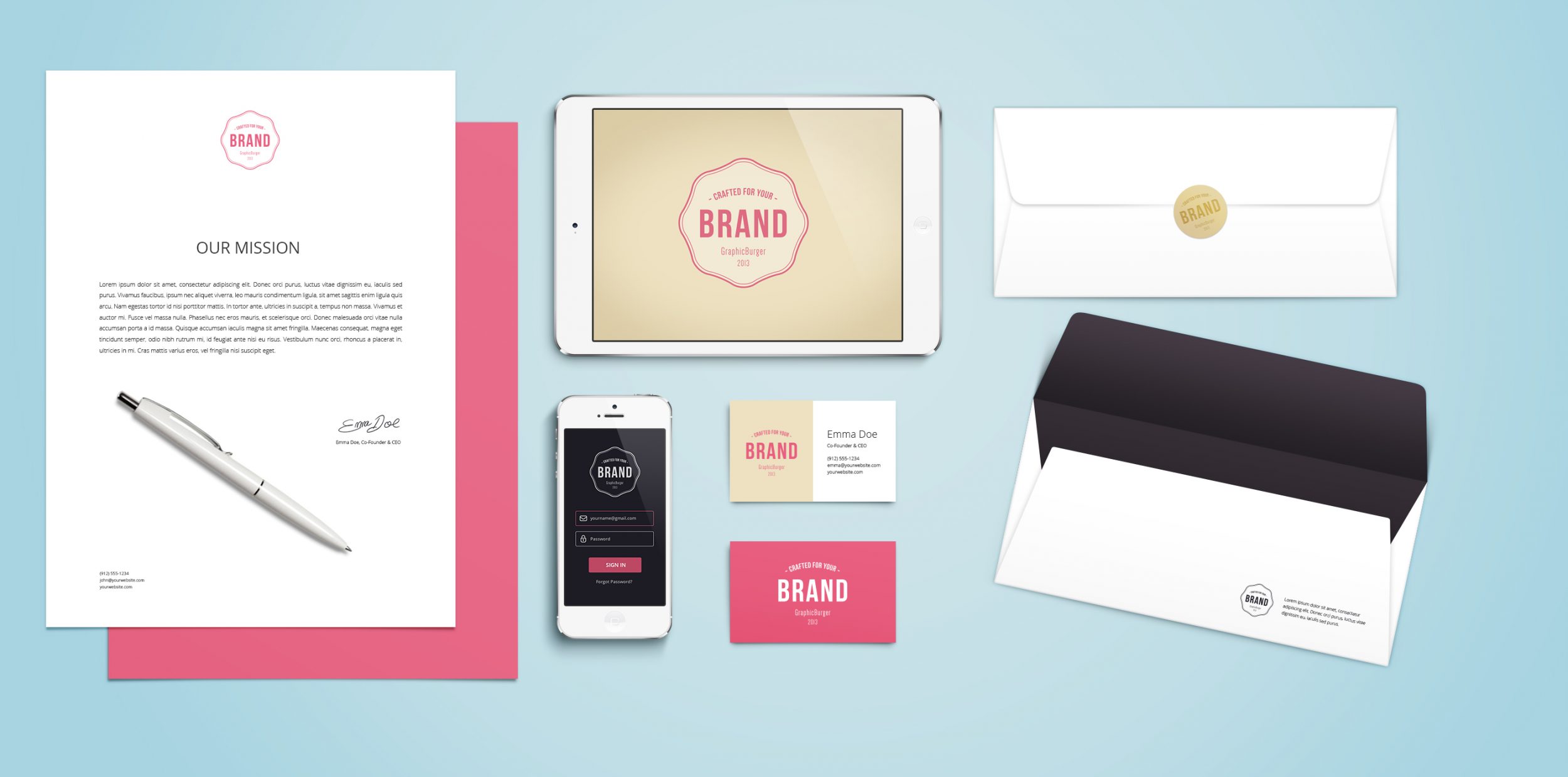 Represent your company professionally
and individually
Corporate image is one of the pillars of a successful business. The consistent implementation of your corporate design throughout all areas of your business sends out a message that conveys professionalism, trustworthiness and reliability. We make it effortless for you to unify your entire business communication to present your company in a straightforward, clearly structured manner – and with a distinctive personality.