There are lots of reasons to engage the services of a business like Effortless Office to manage the procurement and production of your operational print.
If you find that you are:
Spending too much on your operational printed items such as letterheads, business cards, leaflets and brochures
Not getting the response rates you want
Keen to innovate but don't know your options
Finding that printed items do not look the same
Colours and fonts do not match across your organisation
Or even when you don't really know how much time or money you're spending
then using an agency like Effortless Office as a print management company can make a real difference. We can help everyone who relies on design and print to attract and retain customers – it's what we do, day-in, day-out.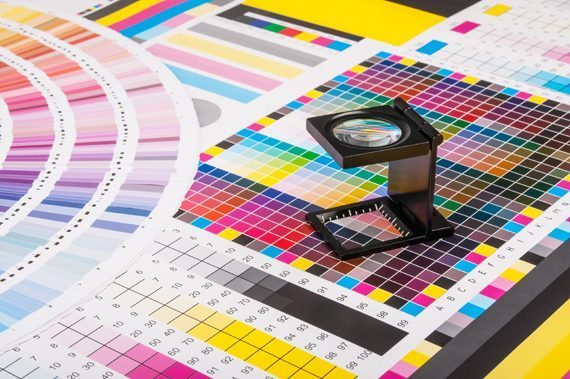 A print management company can:
Reduce costs
Reduce your costs by advising on formats, mailing and distribution
Benchmark your current spend from over 100 specialist suppliers
Reduce your admin overhead – buying and project managing on your behalf
Release the time you spend chasing quotes and making comparisons so you can do what you do best to benefit your business
Increase impact
Help you increase the impact of your printed items by giving you expert insight on what really works
Bring the latest ROI-boosting innovations and technologies into your world
Streamline workflow and improve quality
We spread complex, multi-part jobs across the most appropriate specialist printers to improve quality and production speed
Our team will project manage the job for you; which can include design, checking artwork, liaising with printers, quality control and ensuring your deadlines are met
We can also offer artwork creation and storage as well as brand management to ensure that everything that is produced for you is consistent and accurate.
And we'll advise on all aspects of printed media and related services, including data handling, colour accuracy and fulfilment
Surely it's cheaper to go direct to a printer?
Usually no, because not all printers specialise in the same work and also our printers use us as their sales force, typically saving them 25% on their own sales/pricing team costs. Plus, we buy tens of thousands of pounds worth of printed stock each year and we know the right printers to go to for the lowest prices. Always.
I already have an in-house team that looks after our printed items
Great – that works for us! We will work as an extension of your team, bringing over 25 years of experience to support them; giving you design, procurement, consultancy, marketing and print management expertise that normally only the biggest companies and marketing agencies have access to.
What are the costs of using Effortless Office as a Print Management Company?
Our fees are included in the costs we quote so there are no extra expenses. In fact you may find that our costs are actually lower than you currently pay.
I'm nervous about changing our current set-up
We totally understand – but we are experts in helping you switch, making the whole process seamless and pain-free. It's worked just like that for some of our most recent clients
If you have any concerns, we'd be delighted to put you in touch with companies like yours who can give you an impartial review of our services and discuss the positive impact we have had on their bottom line.
How do I get started?
To get started with us as your print management company, please give us a call on 07939 243497, email [email protected] or contact us here to tell us what you want to achieve from your budget, and we'll match you to the best consultant to help you. We can get your jobs flowing through our system in a matter of hours.